Nir Hod's stunning new installation is on view at the upcoming MIT Museum on 314 Main Street, Boston USA!

"I am honored to have my work at the innovative institution MIT. The three chrome paintings titled "The Life We Left Behind" are permanently on view at the entrance of the new building designed by architects Höweler and Yoon and integrate the MIT museum and Boeing's Aurora Flight Science research center."
-Nir Hod

The pieces were commissioned by MITIMCo, the organization that helps manage MIT's Real Estate. From its address to its design to the occupants at the new building at 314 Main Street, everything about Site 5 will reflect the culture of innovation found at MIT and throughout Kendall Square. The building will soon be home to the MIT Museum. Occupying three floors of the building, the new MIT Museum will feature galleries designed by local architects Höweler and Yoon and new collections curated by experts on MIT-based invention.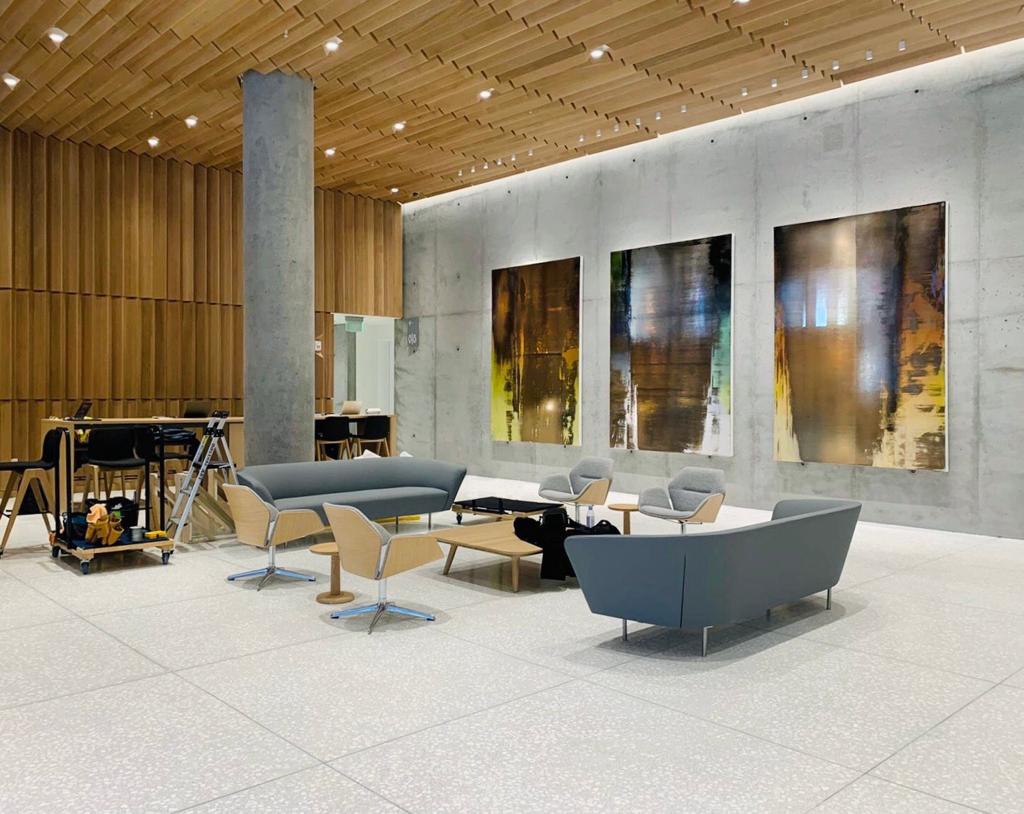 November 4, 2020