In addition to our ongoing exhibitions, we will be showing works from the gallery's other talented artists on our social media accounts as part of the
MAKASIINI EXTRA
-series.
Viljami Heinonen creates dreamlike existential paintings, where figurative meets abstract. The multifaceted expression can be seen in the content as well; the way Heinonen combines different eras and themes from art history in his works. In addition to the study of human he studies space and movement and how these are related to one another. In his new body of work, instead of applying watercolor and gouache on paper, he is using it on canvas and therefore combining the lightness of aquarelle to the format usually associated with oil painting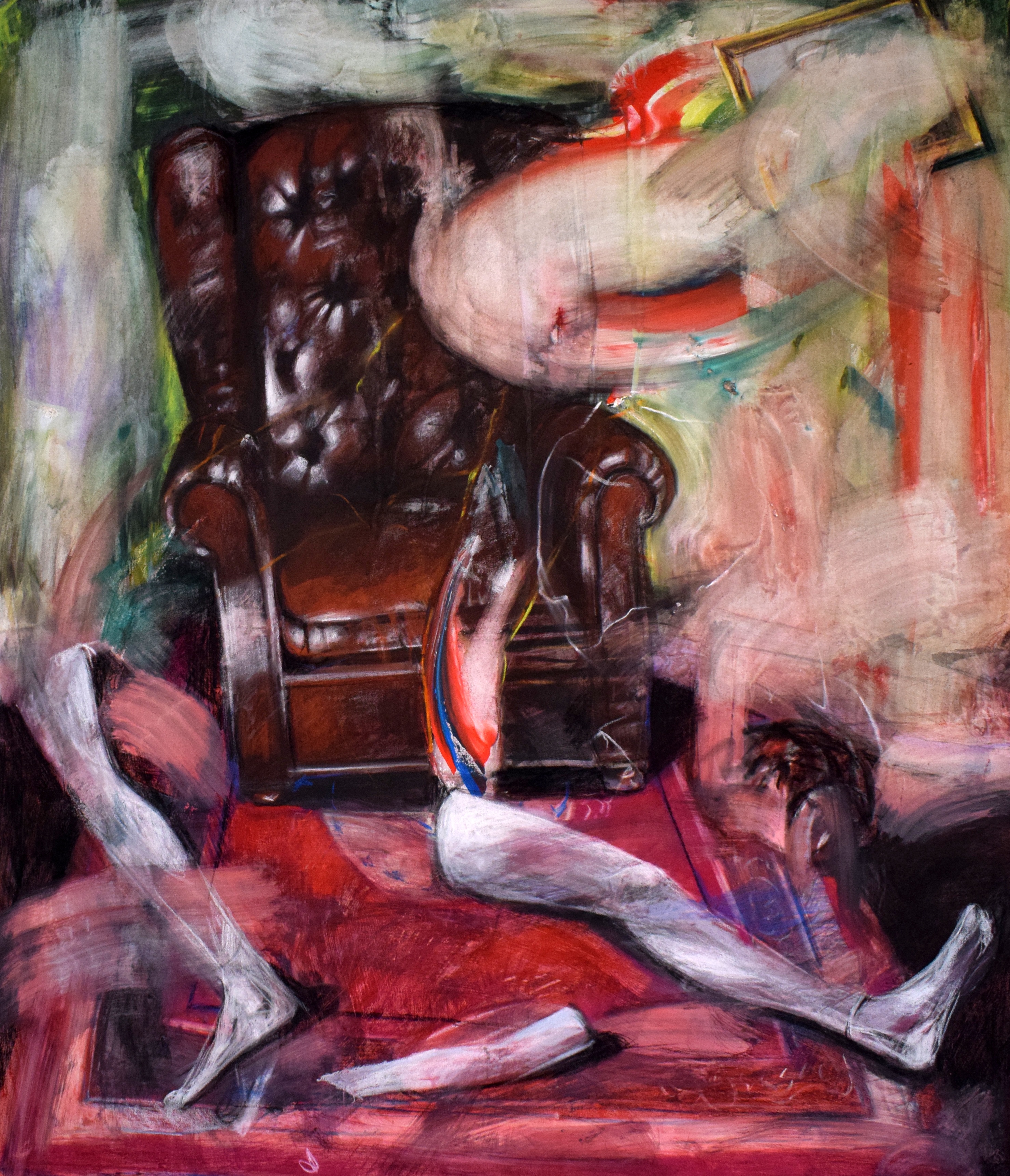 Mannequin
, 2020
Pastel and watercolor on canvas, 120 x 100 cm / 47.3 x 39.4 in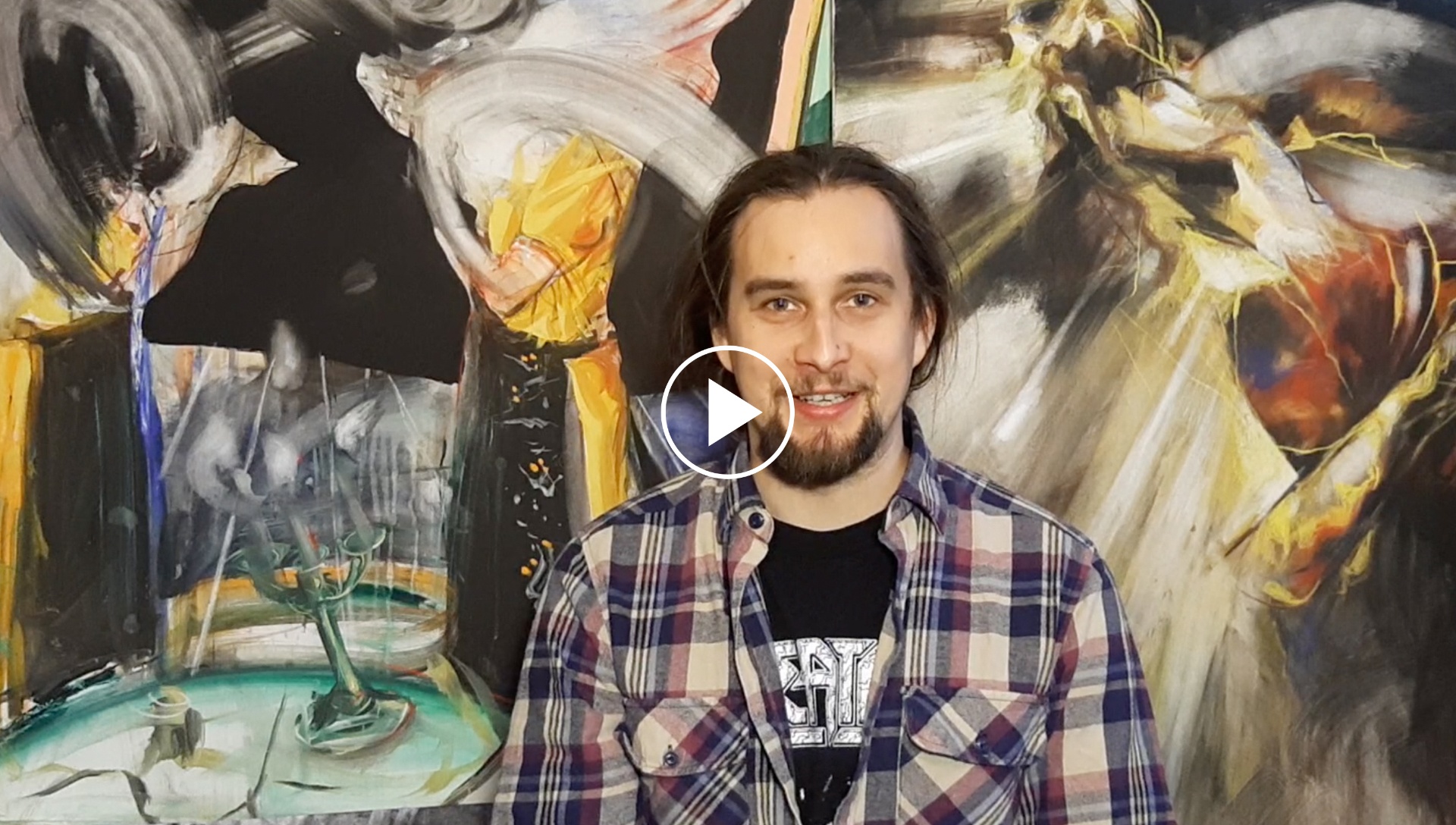 Click the image to see a video from Viljami (in finnish)!
April 20, 2020