In addition to our ongoing exhibitions, we will be showing works from the gallery's other talented artists on our social media accounts as part of the MAKASIINI EXTRA -series.

First we are introducing Petri Ala-Maunus, whose paintings are landscape simulations in the sense intended by Jean Baudrillard, copies without an original. They are nameless places that seem to exist thousands of years from the present moment, but in which direction? The creation story and the end of the world shake hands.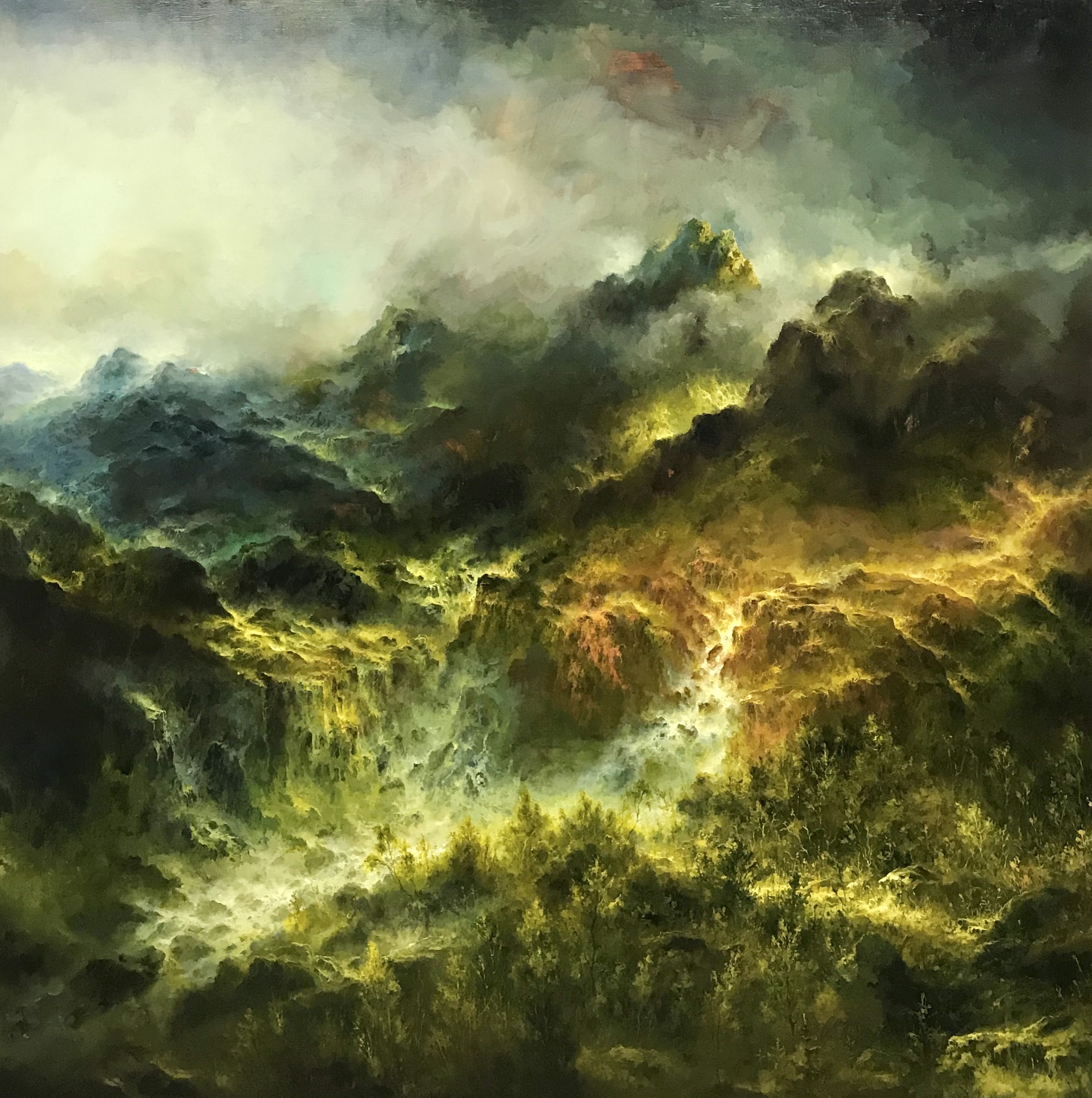 LIGHT ON EARTH, 2019
Oil on canvas | 150 x 150 cm | 59 1/4 x 59 1/4 inches

Click the image to see a video from Petri Ala-Maunus!
April 15, 2020