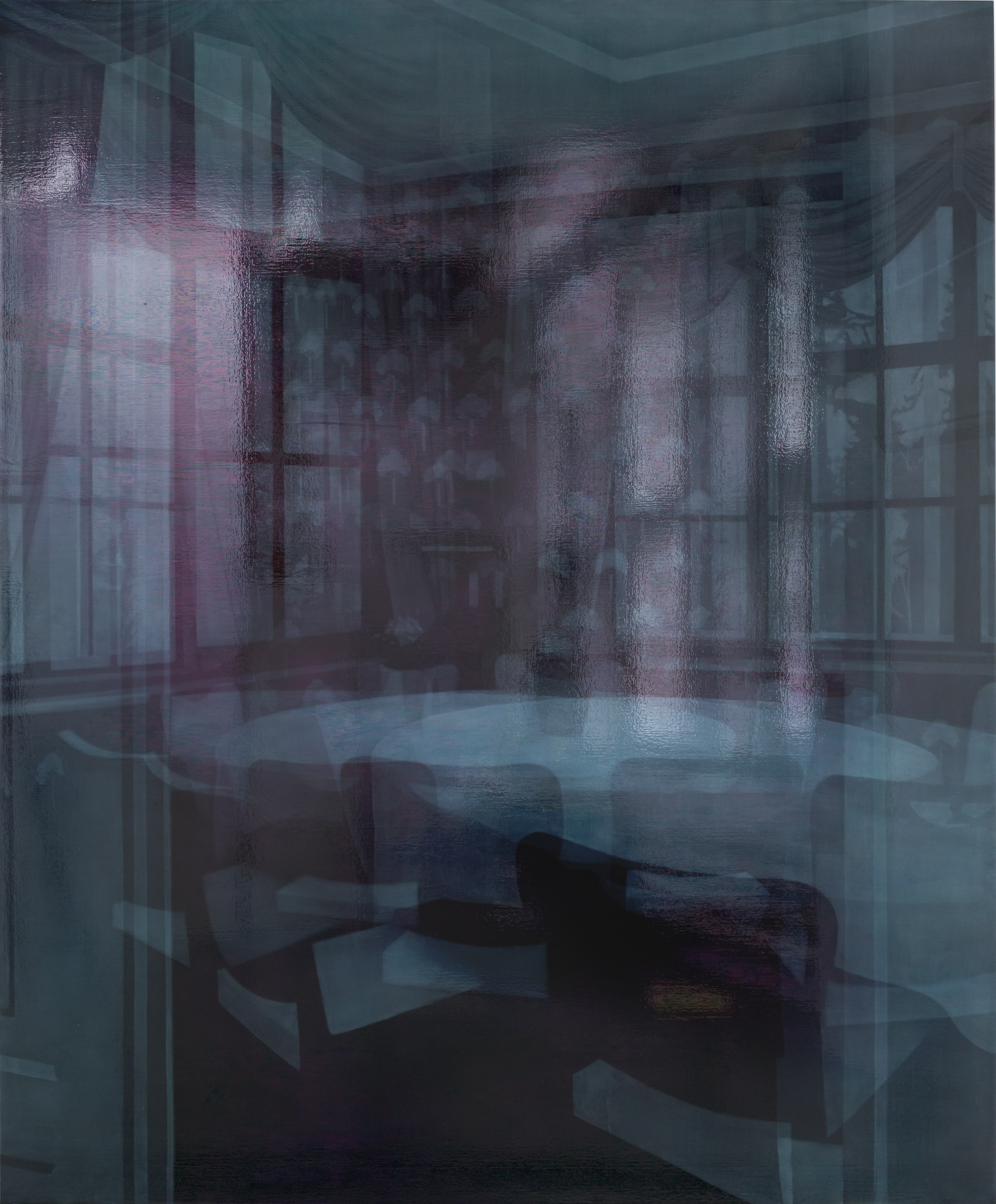 TIINA PYYKKINEN
Pyykkinen creates multi-layered dimensions in which the forms disintegrate, creating a feeling of motion, chaos or simultaneity. The observer also mixes their own mirror image with what is seen, and this together with the above-mentioned disturbing factors creates an immediate physical experience. In this way Pyykkinen seeks to prompt the viewer to move when facing the painting. The large-format paintings irritate the visual sense intentionally and undermine the relationship between knowledge and perception.
HENNA JULA
Henna Jula is particularly interested in how objects move and float in water. An undefinable underwater space is present in her works; the colours, shapes and composition reminiscent of some microscopic or subaquatic vista. The mutual interaction between oil paint and turpentine gives rise to a partially ungovernable chain of events, the end result being visible on the canvas as a natural, living impression.
ROOPE ITÄLINNA
The moment caught on Roope Itälinna's canvas narrates the ordinary life in the same manner as the snapshot photos that have inspired the painting. The imperfect photos – depicting honest everyday life and its ambiance – have been taken hasty in a blink of an eye. The paintings convey melancholic and wistful feelings, but are at the same time also peaceful and promising.
Meet the artists on Sunday February 3, 2019 at 2 - 4 pm.
January 26, 2019