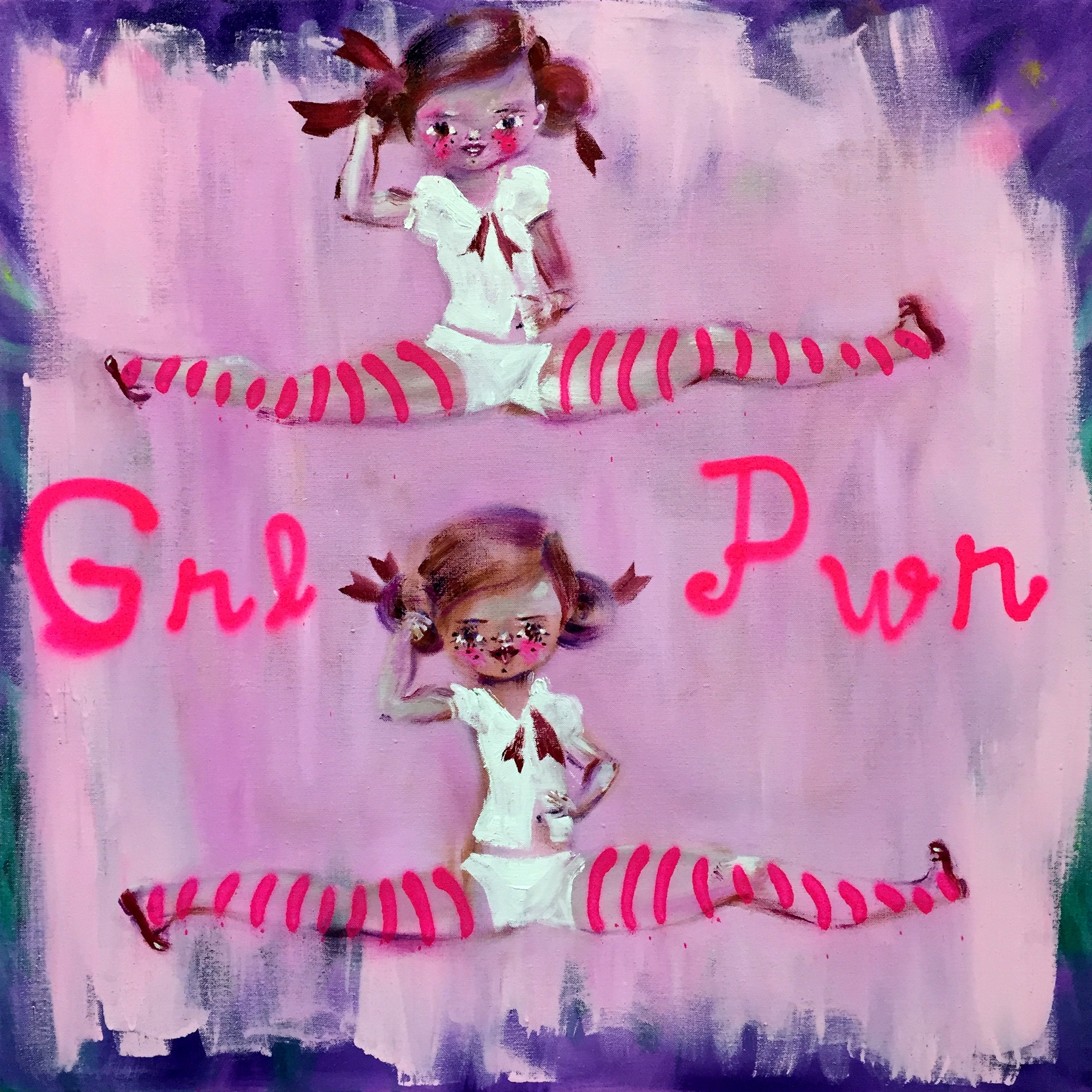 KATJA TUKIAINEN
The energetic female figures in Katja Tukiainen's new series of works, familiar from previous pieces, defend the vulnerable and her painted slogans serve to question rigid formulas. She deals with serious issues with a light narrative in the spirit of pop art, and creates a dialogue between painting and minimalist drawing. Apart from positive energy, controversial issues also arise on the surface against the common backdrop of making the world a better place. "My strong girl characters express values ​​that I find important," she says.
Meet the artist on Sunday Juny 23, 2017 at 2 - 4 pm.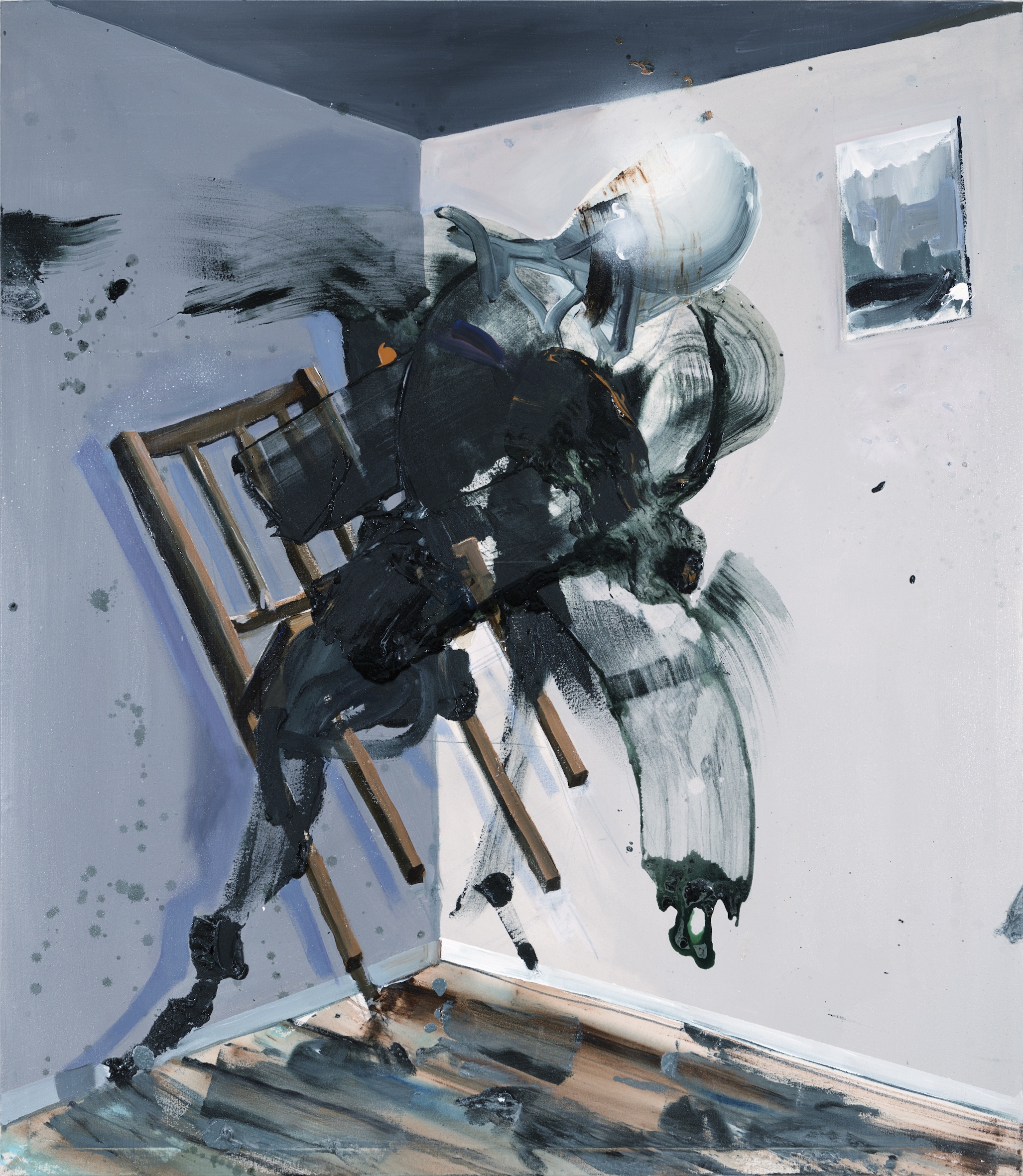 VILJAMI HEINONEN
Viljami Heinonen's dramatic works are filled with explicit violence and the threat of violence, desperation and situations of conflict. His works are kinds of painted collages, still images whose lushly tattered exteriors make them appear in places as if the fiercest battles had been fought out on their surface. And yet, Heinonen's paintings are not all anxiety engendered by uncertainty. He knows the recent history of art and is also able to make use of what it has to offer. His visual language and treatment of motifs contain numerous links with both the punk aesthetic and the tradition of post-war Informalism and Neorealism.
Meet the artist on Sunday Juny 23, 2017 at 2 - 4 pm.
July 18, 2017